Christmas Backgrounds and Cat Capers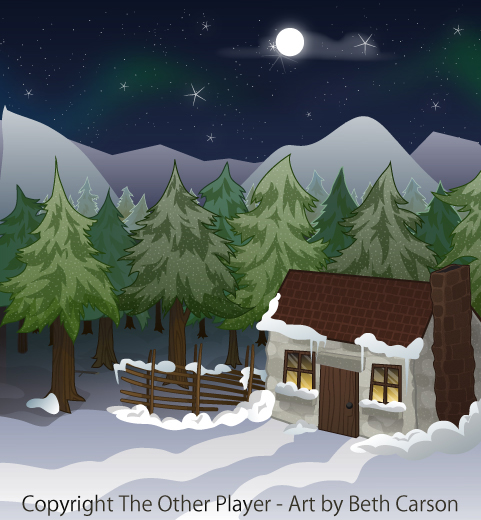 So Much Stuff

Well, we're properly heading towards Christmas now, and not just way-too-early for Christmas-Christmas.  Things are definitely busier.  I've got a lot of my shopping done, but there's still more to do.  No tree up yet – but the socialising of the season has begun.  I've been on two "mini breaks" – one of them to an Aqua Sana spa,which is part of the whole Center Parcs thing.  Even if you don't like Center Parcs, the Aqua Sana spa and suite was amazing.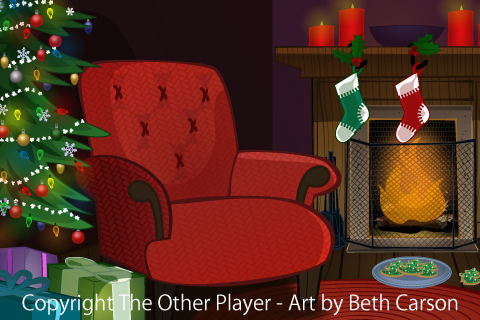 The Great Cat Rescue
In spite of the major relaxation, we had a bit of trauma the last few days because our cat went missing for a couple of days.  Nobody on the farm had seen him.  I was imagining all kinds of awful things – including the crazy possibility that our overly-friendly cat had hopped into a delivery van, and was now lost in a depot somewhere.
We trawled the farm calling for him, but we didn't find him until we enlisted the help of our friend and landlady by tweeting to her horse on Twitter.  Well, thank the stars for animal Twitter accounts because within a couple of hours Dolly the horse had alerted her human, who kindly doublechecked some farm buildings.
Turns out our little stinker had wandered into a barn room with someone, and stayed behind when the door was secured and locked. When our heroine opened the door she heard a faint meow, but he wouldn't show himself.  She rushed over to get my husband and I and we hightailed it to the barn.
When he heard our voices, a very scared and grateful kitty came right out!  He's a quiet boy and I have never heard him meow so much!  He was rolling on the ground, meowing and purring – and nuzzling our legs.  We took him home, fed him, and let him snuggle down in his favourite window.  When I went to bed, he came and curled up next to me.  Bliss!  What a relief.
So far this year the weather has been really mild, wet, and blustery.  But, a few years ago we had some snow – so here's an older picture of this little scamp as he wondered what the heck was that cold stuff.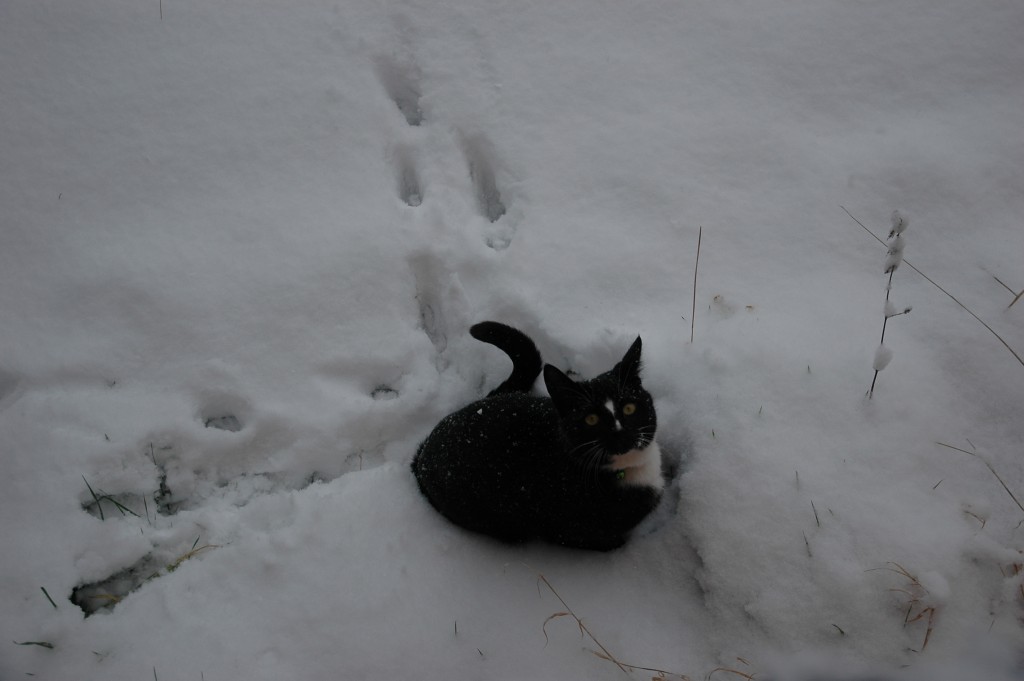 Didn't I Make That?
Something funny happened while I was looking for this artwork.  I'd completely forgotten about the wintry cabin scenes we'd done.  A lot of our games took place in the same "realms".  So, we had some sheep games that took place near a Scottish cabin that we winterised for another game.  We also had a Christmas version of the pumpkin game (which included some kind-of creepy elves.)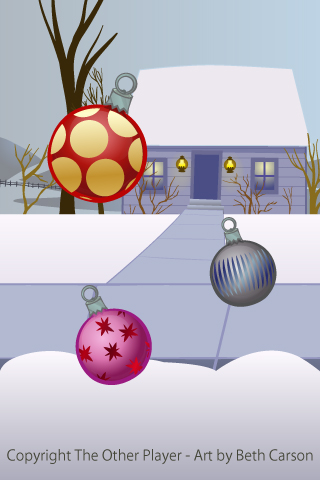 Perhaps it's cheesy, but I always loved "Christmassing" up the games.  Especially the chocolates for Cafe Chocolatier!  I don't think the Christmas version of the game even came out.  These are too yummy not to be seen.  So, I hope you enjoyed the artwork and try to take it easy during this crazy holiday season!