Continuing The Cookie Theme…
Baking Up iPhone Game Art
So, my last post was about Cookie Tin Banjo, and this week I thought I would continue with the cookie theme.  I want to share some slightly Christmassy images from a cookie game made during my time at The Other Player.  The "hero" of the game was a little grey cat.  There was some disagreement on the design of the eyes, but I was channelling Little Orphan Annie at the time, and I really liked the idea of his eyes just being dots.  These images are gameboard mockups.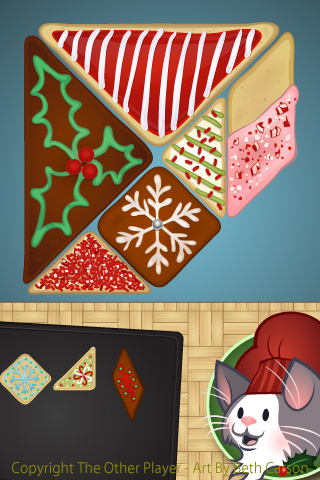 It was a lot of fun coming up with cookie designs.  Much like when I worked on Cafe Chocolatier, I got to do a lot of research into yummy treats!  I basically made things that I myself would like to eat, and try to give things a Scandi feel.  It's amazing that I didn't put on 2000 pounds while working on these projects.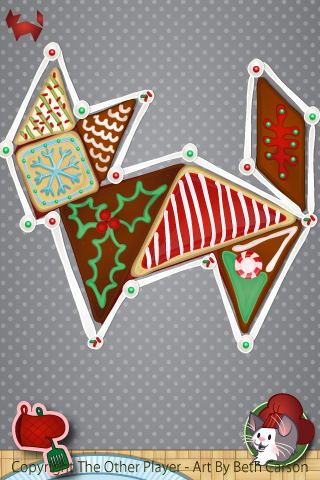 This was another variation, I was really happy with the simple background, and the colours.  I'm really chuffed with how this turned out, and sad that it never hit prime-time.  Now, for the animated gif!