November Twitter Header & Practicing Brush Calligraphy!

Keeping Updated
After updating my twitter header yesterday I thought I might as well post it here on my blog, too.  I wasn't entirely sure what to do so I just drew a turkey until the scene created itself.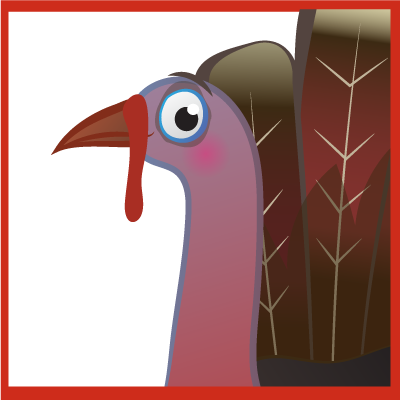 Naturally I had to make a new profile pic, too.  I'm a big turkey now!
In other news, I've been practicing Brush Calligraphy!  It's completely new for me and I have terrible handwriting – so it's not a natural fit.  I found some worksheets on pinterest, printed them out – and voila, perfect activity for snuggling up on a chilly evening in front of the TV!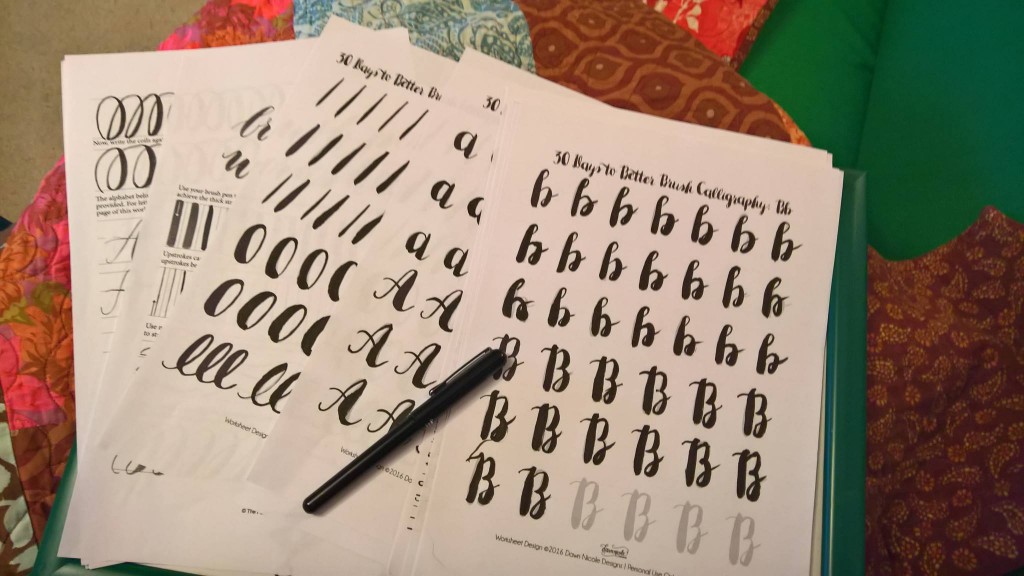 If you're wondering what worksheets I used, these are the blogs/websites where I found them:
The Postman's Knock & Dawn Nicole's 30 Days to Better Brush Calligraphy
If you are interested in learning this super-popular pinterest/instagram worthy skill I recommend you check out both of those sites  – and heck, just google "Brush Calligraphy" because it's apparently so hot right now and I am already late to the party.  Am I any good?  Nope, not yet – and based on how bad my handwriting is I'm not sure I'll ever be – but it's worth a shot!
If you are looking for brush pens I can recommend Cult Pens as I've ordered from them before and they gave me a free pencil with a stylus on one end and that's the kind of customer service I can get behind.  I'm not saying they'll give YOU a freebie, just that… you know, they gave me one and you just never know!
Ciao for now my friends!