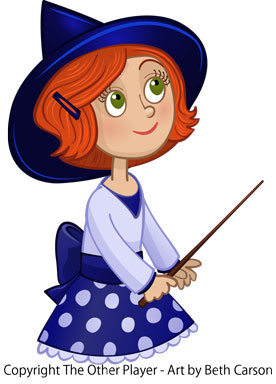 Well, were halfway through October already.  I almost can't believe it.  This year is racing by.  At work, we are gearing up for Christmas.  I'm already getting Christmas-themed Lakeland catalogues in the mail, so I know there are plenty of graphic designers out there who would have been drawing holly and Santa's back during the summer.  So, in a way, I get off easy from the too-early Christmas chaos.  Unfortunately, I'm already starting to lose my Halloween spirit – Bah Humbug!
Today I'm sharing this little witch, and some villagers.  They were all built out of different pieces made in Illustrator, so they could be puppet animated in Flash.
And, as an extra treat I have included a little animation sequence – of an archer firing arrows, then dying.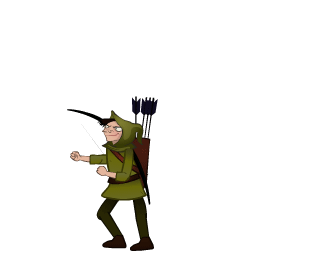 As ever, thanks for reading!